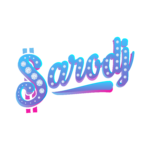 Born in Port-au-prince , Haiti ( daughter of jean Bertin and Mireille Durocher Bertin). Is fluent in four languages, an Artist, Philanthropist, Actress, Attorney, and Goodwill Ambassador, who was crowned the first Miss Universe, Haiti in 2010 (after a 22 year absence), as well as "Reina Hispanoamericana" in 2012.   Bertin has worked tirelessly to lend her celebrity, time and support to philanthropic organizations.
As a result of her altruistic and humanitarian undertakings, she was acknowledged and awarded with the "Ashley Graham Game Changer Award" in 2019,  included by the prestigious "USA Today" as one of the powerful women in the world that uses her power for positive impact in 2019, she was awarded with a Special Prize at the African Oscars in 2013 (NAFCA) and a Humanitarian Award at the Motion Picture Association of Haiti (MPAH) Awards in 2013. Bertin was also named «Woman of the Year, 2010» by the Latin Awards in New York City., among others. 
In 2011 she founded «Sarodj For a Purpose» her foundation, which main objective is to work with orphans and there education in Haiti. 
In Nov 2019 Sarodj debuted as an artist with her first single "No me dejes sola" ft Mozart la Para, followed by her other released singles "bla bla bla" , "Mi guerrera" , "Cómo Me Muevo" "Una Noche" ft Kiko el Crazy, "Only Fans" , "Quiere Comerme" ft Quimico Ultramega, "Mawozo" her latest single where the Artis fusions the latin rhythm with Haitian rhythms,  creating a beautiful cultural bridge, where she also sings in her native language Haitian Creole.
Today Sarodj is presenting a special song, that she wrote for Haïti, and called "HAÏTI" after being on the ground Helping several affected areas by the 14 of Auguste earthquake .
"Haïti " will be available in all platforms on Auguste 28, and all the profits from this song will be destined to Her Country Haïti.
Sarodj is a passionate young woman with everything that she's committed to; she truly believes that each one of us has a mission, and hers it's to make a difference in the lives of all the people that she can.
«One person can not help everybody, but each one of us can help at least one person and make a difference in their lives. There's no better feeling, than the love you experience by giving with all your heart».
Know more about Sarodj For a Purpose
Copyright Sarodj © All rights Reserved.